You've been wondering, so Middle of the Magic did some research for you: which masks are best for the theme parks?
As you know, masks are mandatory at Walt Disney World Resort and Universal Orlando Resort. Here is each park's mask policy, as of July 10, 2020:
For Disney
Face coverings are required for all Guests (ages 2 and up). Please bring your own face coverings and wear them at all times, except when dining or swimming.
All face coverings (whether disposable or reusable) must:
Be made with at least two layers of breathable material
Fully cover the nose and mouth and secure under the chin
Fit snugly but comfortably against the side of the face
Be secured with ties or ear loops and allow the Guest to remain hands-free
At this time, based on guidance from health authorities, neck gaiters and open-chin triangle bandanas are not acceptable face coverings.
Costume masks are also not considered appropriate and are prohibited from being worn, in alignment with our existing rules.
For Universal
They must cover an individual's nose and mouth, be secured under the chin, fit snugly against the sides of the face, and be at least two-ply to help prevent respiratory droplets from traveling into the air and onto other people. Costume masks and veils are not considered facial coverings and per our costume guidelines, are not permitted. Also, children under the age of three are not required to wear face coverings.
So to complete your vacation packing, which kind of masks should you bring? Middle of the Magic Travel had several of our agents test out a variety of styles. Here are their reviews:
The Disposable Mask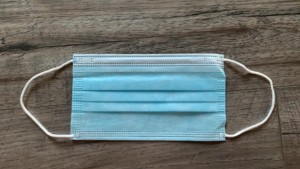 Overall, the disposable mask felt the lightest. "The paper/disposable mask is a little lighter. The paper mask is a little bigger on my face which means it comes closer to my eyes (which I don't like) and my sunglasses have to sit on top of the mask (I ALWAYS wear sunglasses at the parks)," said agent Amber Wilkerson. Several other agents also commented that the disposable mask was the least hot during the day. "My personal favorite mask so far is a regular paper mask, even though I have to twist the ear loops to fit my face properly," said Amber. Plus, being able to throw it away is convenient, rather than pack dirty masks to return to your hotel room. Bonus tip from Amber: "The cloth mask tends to wipe my makeup off more than the paper mask."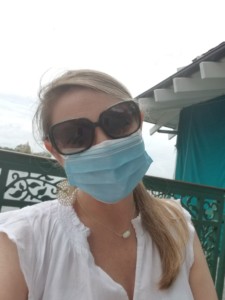 The downside of the disposable masks? "He has worn 2 different masks. [The] paper mask he ruled out because of sweat and humidity- he felt they just wouldn't hold up all day," said agent Theresa Dougherty, whose son Camden was testing out various mask types. And in fact, the disposable masks do not hold up once they get wet. Beware those afternoon thunderstorms in Florida!
The Cotton Mask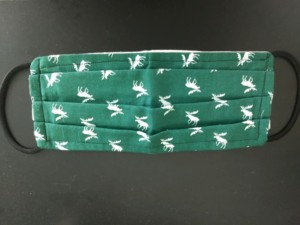 "He wore a cotton mask his first day and said it was ok. It wasn't terrible, but it wasn't super breathable and it did get damp from his sweat. The loops on his ears on this particular mask were very comfortable and he said that is definitely something else to consider since you will be wearing it all day and on rides," said Theresa, about her son Camden. Between 100% cotton and blend fabrics, cotton is the most breathable, so you may want to check what types of fabrics your masks are made of.
The Disney Store Cloth Mask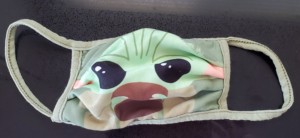 Many Disney fans pre-ordered their new cloth masks when they became available on the ShopDisney website. So how did they fare in the parks? "Tested the new Disney masks at Disney Springs this evening. They are HOT, HOT!" notes Amber. "My kids love them and say they are comfortable, but the hubby and I have not had our faces sweat this bad in any masks yet." And as many folks have noticed, "The sizing varies and is completely inconsistent," said Amber. The Disney masks are listed as 100% polyester front, and 100% cotton middle and back on the tags. "The Disney masks are much thicker so I will only wear those for a quick trip to a resort or Disney Springs. It will have to be a pretty cool day for me to wear it outside for a long time," said Amber.
The Universal Mask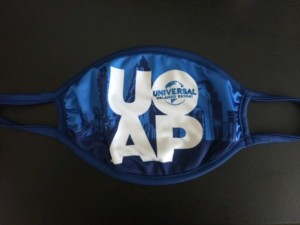 These masks are for sale at Universal Orlando Resort, and online. Just like the Disney masks, they are 100% polyester on the outside, and 100% cotton on the inside. "He said this mask is much more comfortable to wear as far as sweat and breathing. He wore it all day and found it to be much better for him," said Theresa, about her son Camden. Amber agrees: "I absolutely love the Universal masks. They are lightweight and easy to breathe through."
Masks are required on all rides- and that includes roller coasters! Which ones were best at high speeds? "Tie masks work best on roller coasters," said Cassidy, daughter of agent Cristen Tilden, who spent the day at Universal. Agent Tiffany Kowalewicz had a good experience with ear loops: "I did Hagrids Motorbike Adventure twice and it stayed on no problem. I never touched it to adjust it or anything. I also went on the Mummy and it was fine on there too. It had ear loops. I personally think those are more secure and stay on tighter than the kind that ties behind your head." Amber also said "ear loops are fine" for roller coasters. So this one will be for you to try and see which you personally prefer.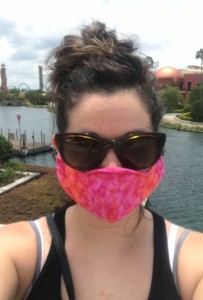 How about children wearing masks in the parks? "I thought he would refuse the mask!! We talked to him and told him we have to be super heroes and wear our mask. He's doing great with it!!" said agent Hannah Ruxton, whose son is 3 years old. Amber had a similar experience: "My kids have done great with their masks. My 3 year old will even tell me when his comes off and needs to be put back on. All kids are different but we really made a big deal out of wearing them to keep everyone safe and that if they wanted to go out, they need to wear them. They love the Disney masks and the thickness doesn't bother them." And she's right- all kids are different, and you will need to judge for yourself what will work best for your own children.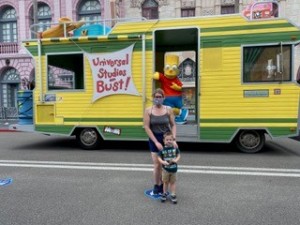 A couple more tips:
Some people prefer the masks that have a strip at the nose that bends and holds its shape. During the day, some masks can slide down, especially if you are talking a lot. This may also help if you will be wearing glasses or sunglasses with your mask.
Pack more than one mask per day! "You will want to have several different ones to wear per day because they will get wet (sweat and rain) and dirty (constantly taking them on and off to drink/eat)," said Amber. "I bring several backups in my bag." Several other agents had similar experiences, and noted that if your mask gets wet during the day, you will want a fresh one to change into. Also, consider bringing a Ziploc bag to carry your used masks for the remainder of the day.
Take skin sensitivities into consideration. "If you're prone to acne, you might wanna stay away from things like polyester that traps sweat and that might lead to acne outbreaks. On the other hand, if you've got sensitive skin, or if you have a tendency to eczema, then you might wanna think about softer fabrics, maybe something more like cotton," said Dr. Rajani Katta, Dermatologist at Baylor College of Medicine, in an interview with CBS Sunday Morning. And if you have reusable masks, washing them in a fragrance-free detergent can be gentler on your skin.
Consider cooling off! Many people have noted that they loved having a hand-held fan while in the parks. Think small and portable, to fit easily in your park bag or pocket. "I also have a hand held fan (not the battery operated kind…just a foldable one) that helped a lot," said Amber.
Remember to stay hydrated! "Wearing a mask, it is easy to forget to drink plenty of water. Although I never really felt really hot, I did feel a lot more thirsty by the end of the day," noted Hannah. Amber agrees: "I do feel like I sweat more in them…all over, not just my face. So I made it even more of a point to drink lots of water throughout the day." Especially during the summer months, staying hydrated at the theme parks is a must-do!
Save your ears! If you love roller coasters, but hate ear loops behind your ears, consider packing one of these extenders, available several places online.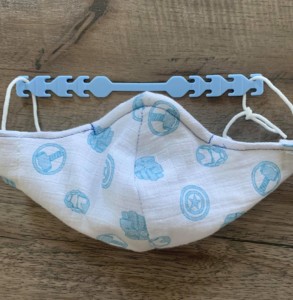 Or, if you're using a tie mask, adding a toggle slide like this one will keep it from getting tangled in your hair!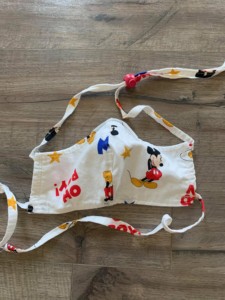 The bottom line: comfort level is a personal preference! Overall, our agents found disposable masks feel lighter and cooler, but fabric masks feel more secure on roller coasters. Your best bet is going to be bringing a variety to try out, and be sure to pack at least two or three for each day of your trip! That way, you can swap them out if one style becomes uncomfortable for you.
For more planning advice for your next Disney vacation, book with me! Personalized tips are just one of my many concierge planning services, which are all free when you book with me. Why plan it all alone if you don't have to? Let me take the stress and guesswork out of your next vacation. Click here to schedule your Personal Vacation Profile Session over the phone. Or, simply fill out the contact form below, and I will be in touch shortly!
Want the latest Disney news to come to you, instead of wasting time searching the Internet? I've got you covered! Click here to have updates on Disney booking windows, special events and discounts delivered straight to your inbox!